Workshops and Special Sessions
We're planning some great workshops this year! Here's the basic information about a few of them -- with even more to follow!
Dance Choreography with Jim Hemphill
Lots of dance writers use the "salt and pepper shaker" method of tracking the progress of a dancer through a series of moves to create a dance that successfully progresses a couple on to the next couple after 64 beats of music, but don't fully consider how one move will fit together with the next. The focus of this workshop will be to look beyond those basics, learning to think in terms of dance mechanics -- how a dancer's momentum carries them from one move to the next, what their hands are doing, and where their body spin is taking them -- and using that knowledge to create smooth appealing transitions between dance moves.
Creative Contras with Jim Hemphill
This session of contra dances will focus on dances that have some unusual features - come ready for a challenge!
Medley Madness with Jim Hemphill
This session will string together a series of regular 3-dance medleys and will culminate in a long medley 20-30 minutes in length!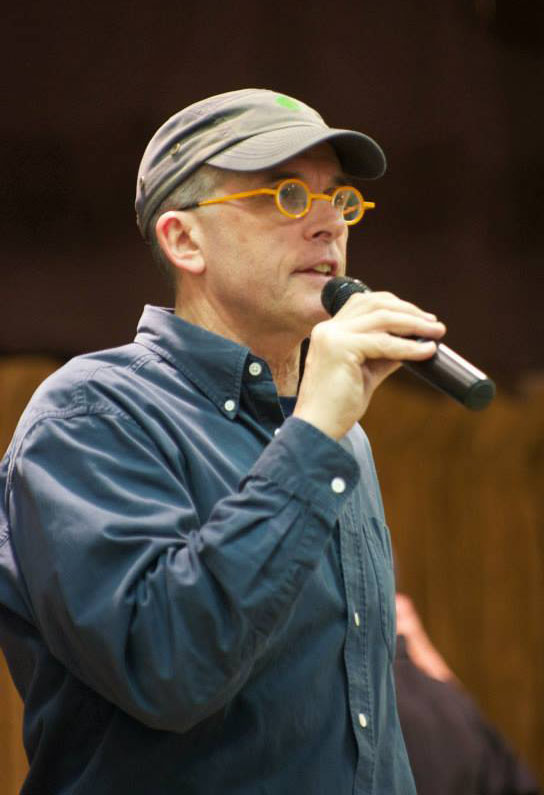 Mechanics of Care and Choreography with Will Mentor
We will consider how we physically interact with each other as we dance contras with interesting transitions between figures

Clear and Concise Walkthroughs with Will Mentor
After reviewing some general principles for walkthroughs, participants will practice walking the group through their dance. Participants in this workshop will receive priority for Sunday's open calling session.

Dance Organizers' Lunch with Will Mentor
Bring your lunch, or join a group lunch order, and meet with other dance organizers to brainstorm ideas for growing contra dancing without losing experienced dancers.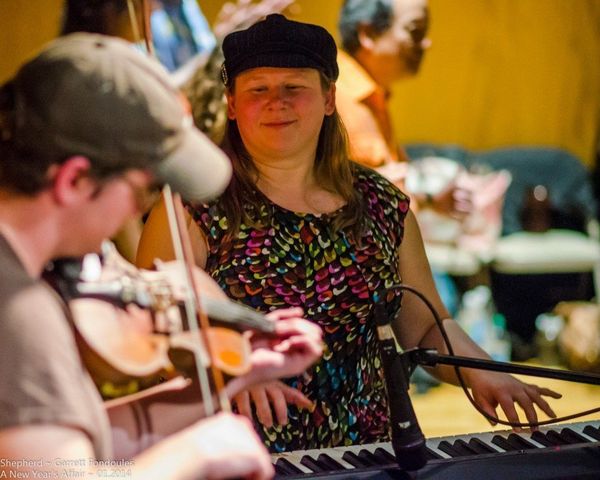 Dance Musicians' Workshop with Buddy System
Join Julie and Noah for their insights on playing for contra dancing, and try out some of their suggestions. This is a great opportunity to mix with other musicians and prepare for Sunday's Community Band session. If you like to read sheet music and you have a copy of the Portland Collection, please bring it along.



Balkan Dance Basics with Sarah Falkoff
Join us as we explore different dance styles throughout the Balkans and Eastern Europe. Here, you will experience circle and line dances. We will discuss musicality, instrumentation, culture of the region, dance styles, and both simple and complex rhythms. Participants of all levels are welcome.

Sarah Falkoff has been an international folk dancer her entire life, and has been performing and teaching for over 15 years. She has attended dance camps throughout the United States, and has studied with dance teachers from Turkey, the Balkans, and Scandinavia. Sarah is a member of the International Folk Dance Association performance troupe, and has choreographed some of their performance pieces.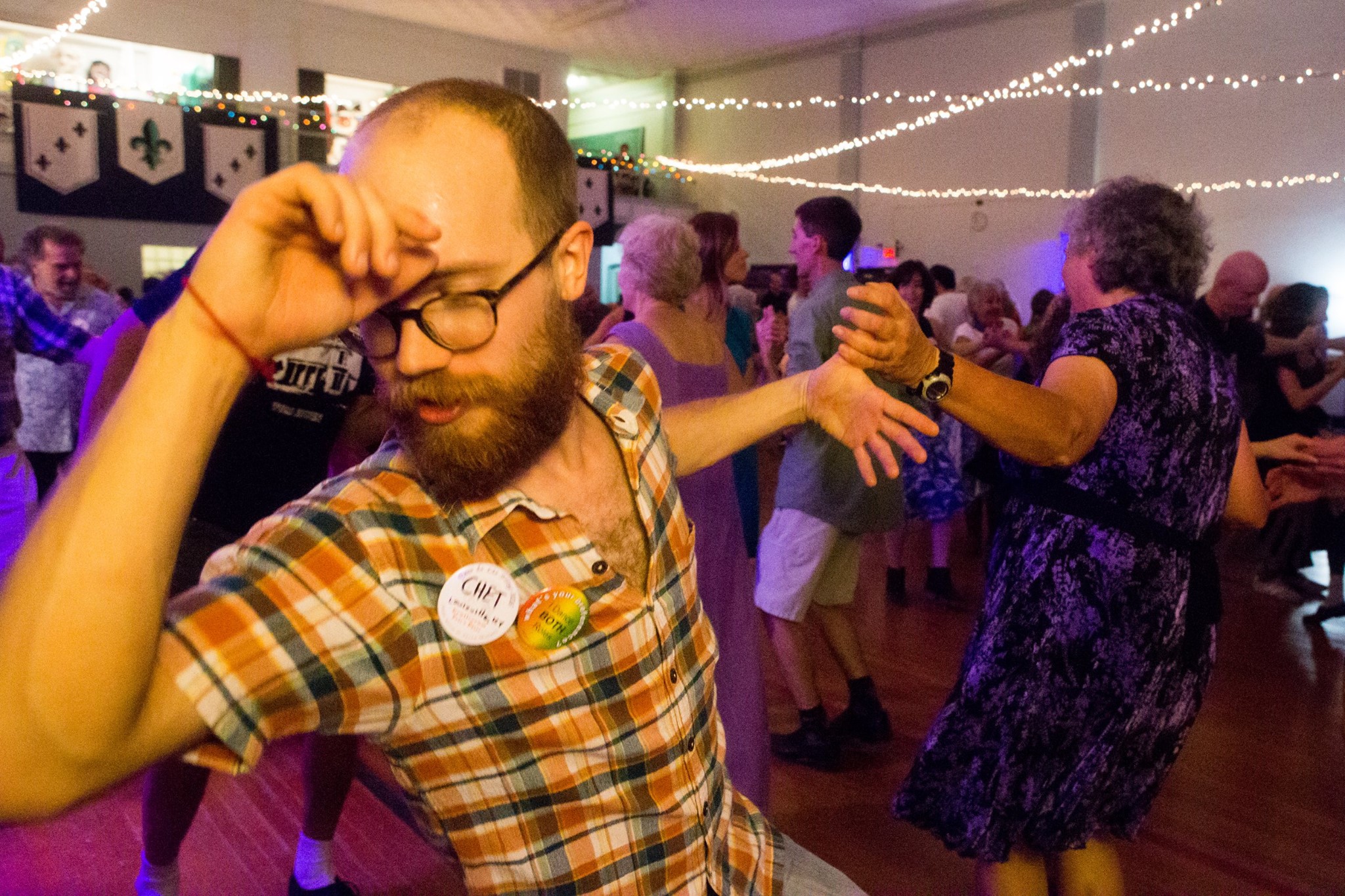 Percussive Dancing with Chet Gray
We've many free moments during a dance, but that's no reason to just stand around! Come tap your toes and pick up some building blocks to express your personal percussive idiom, rooted in the buck step but drawing freely from all styles of flatfooting, clogging, buckdancing, and beyond.
Chet Gray is a dancer, caller, and musician from Louisville, KY. Making music with his feet really clicked for him dancing on a footbridge at Dare To Be Square in West Virginia, and he's been adding percussive energy to his dancing ever since. (Photo by Josh Corbalis)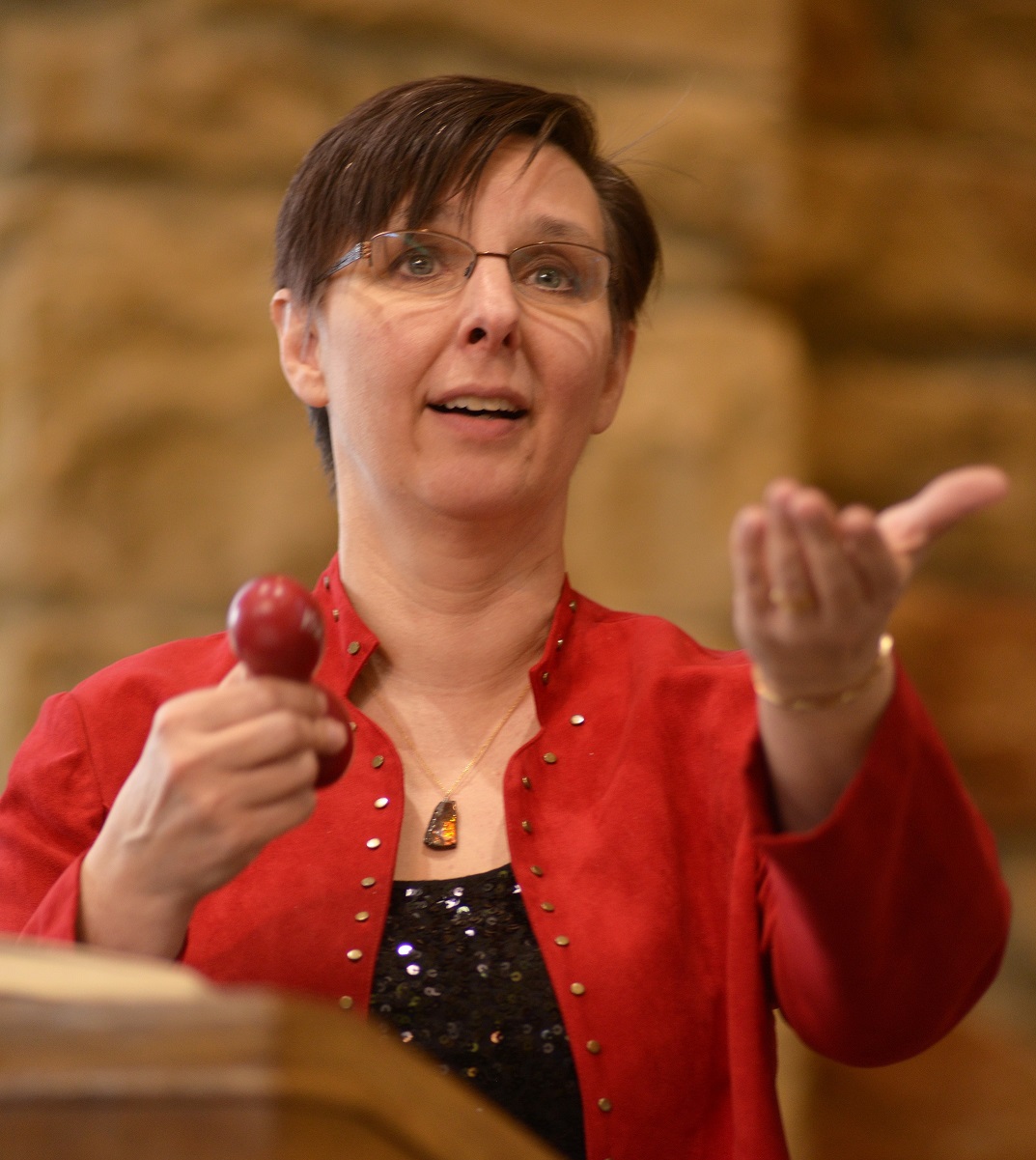 Singing Together with Jaie Tiefenbrunn
Singing together is one of the most healthy activities you can participate in - after dance, of course! When you sing together, the pleasure centers in your brain light up. As the group breathes in unison, heart beats and brain waves synchronize. As you lose yourself in the sound created by the whole, your individual concerns fade into the background. Almost everybody can sing, no matter what your level of training. In this workshop, we'll explore the 'how-tos' of singing and harmonizing as we learn a song together.
Jaie Tiefenbrunn has been singing since childhood, where she started in choir and musical theater. She has performed everywhere from dusty Renaissance Festivals to elegant Symphony Halls. Developed over nearly twenty years of teaching, her Simple Singing Method takes the mystery out of voice, and puts better singing within everyone's grasp. A composer, performer, songwriter, conductor, arranger, and voice teacher/coach, she currently serves as the Director of Music Ministries at First Unitarian Universalist Church of Nashville.