Musical Opportunities
Meet Me in St. Louis will have several opportunities for musicians to connect and play. We encourage local musicians to come participate in our events, even if you're not a regular part of our dance community - you never know who you might meet!
Saturday, May 28

Bringing Tunes to Life with The Ripples - 3:30-5:00pm ($7 if paying at the door)
Join members of The Ripples to pick up some techniques that will bring interest to the most standard and basic of tunes. Bring your instrument and we'll use chords, rhythms, and improvisation to jazz things up in ways that are particularly appealing to dancers. Please plan to arrive at the Community Center a few minutes early to receive directions to the classroom.

Community/Open Band Session with Andrew Taylor -
Late-night - Midnight -1:30am - FREE for musicians
Don't forget to pack your instruments so you can join the band! Lead by Ripples fiddler Andrew Taylor, our Community Band will let you in on the action, right along with several of the musicians you'll see on the stage the rest of the weekend. Whether you play by ear or read sheet music, you'll be welcome in this setting. We encourage experienced dance musicians to join us, as well as those who are comfortable with their instrument but have never played for a dance before.
Those who prefer to read sheet music are encouraged to bring along a music stand and a copy of The Portland Collection, which contains many tunes well known in the Contra dance community (if you don't have a copy, don't worry about it - we'll share!).
Andrew's open band experience comes from leading the monthly 3rd Friday dance band in Berea, KY and working with bands at Christmas Country Dance School. He is also a session bluegrass, Irish, old time, country, and gypsy jazz fiddle player who works regularly in jam and performance settings with an ever-changing array of talent and styles.
Sunday, May 29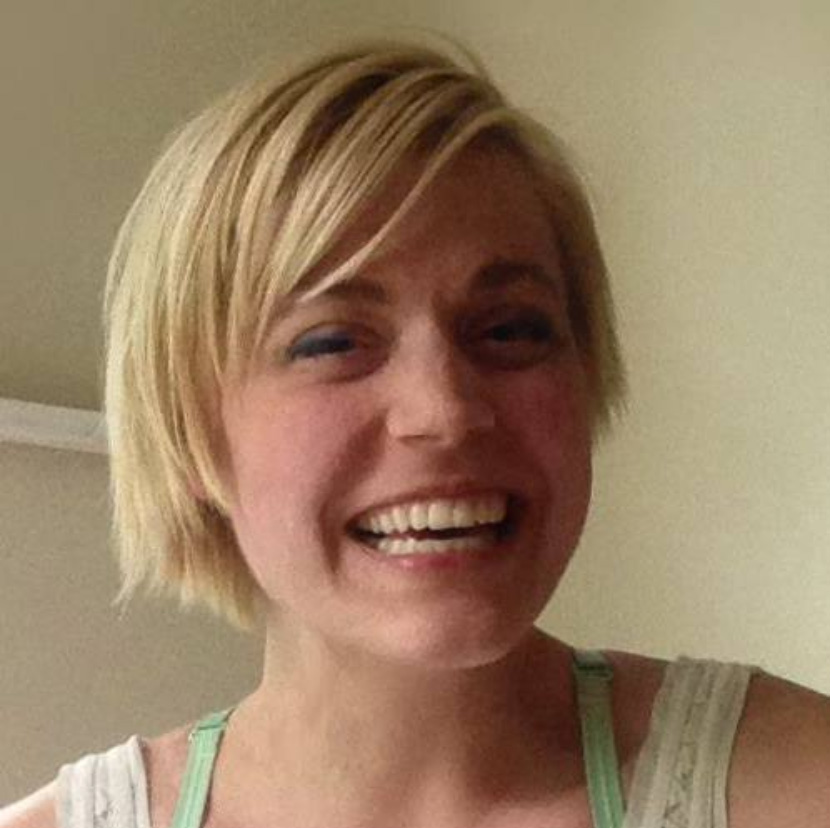 Singing Together with Gabrielle Lanza -
10:30-11:30am - FREE - outdoors in the Lion's Pavilion

Learn to sing sustainably and harmoniously! In this workshop, we'll cover the basics of healthy singing mechanics, including warm-ups and proper breathing. After learning about personal vocal health, we'll make our way through how to sing with others in rounds and canons. Come learn both the technical and expressive sides of singing!

Old-Time Jam with Roger Netherton -
Noon - 2:30pm - FREE - outdoors in the Lion's Pavilion
Bust out your instruments! Roger will lead a community jam, open to players of all levels. Whether you've been learning for a year, or playing for a lifetime, you're welcome to sit in for some tunes. This will be a great opportunity to connect with musicians visiting from throughout the Midwest (and beyond).
Location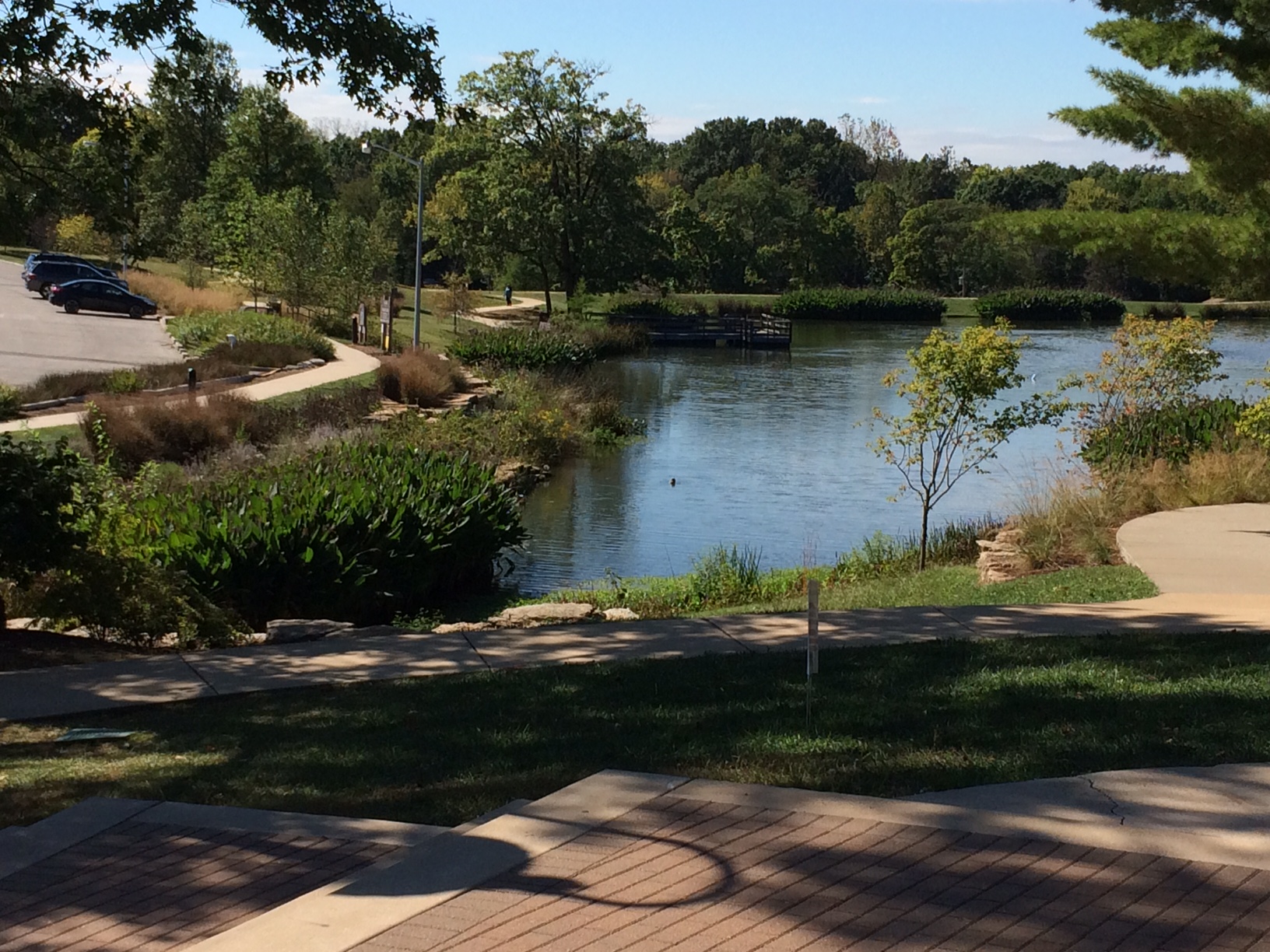 The park behind the Kirkwood Community Center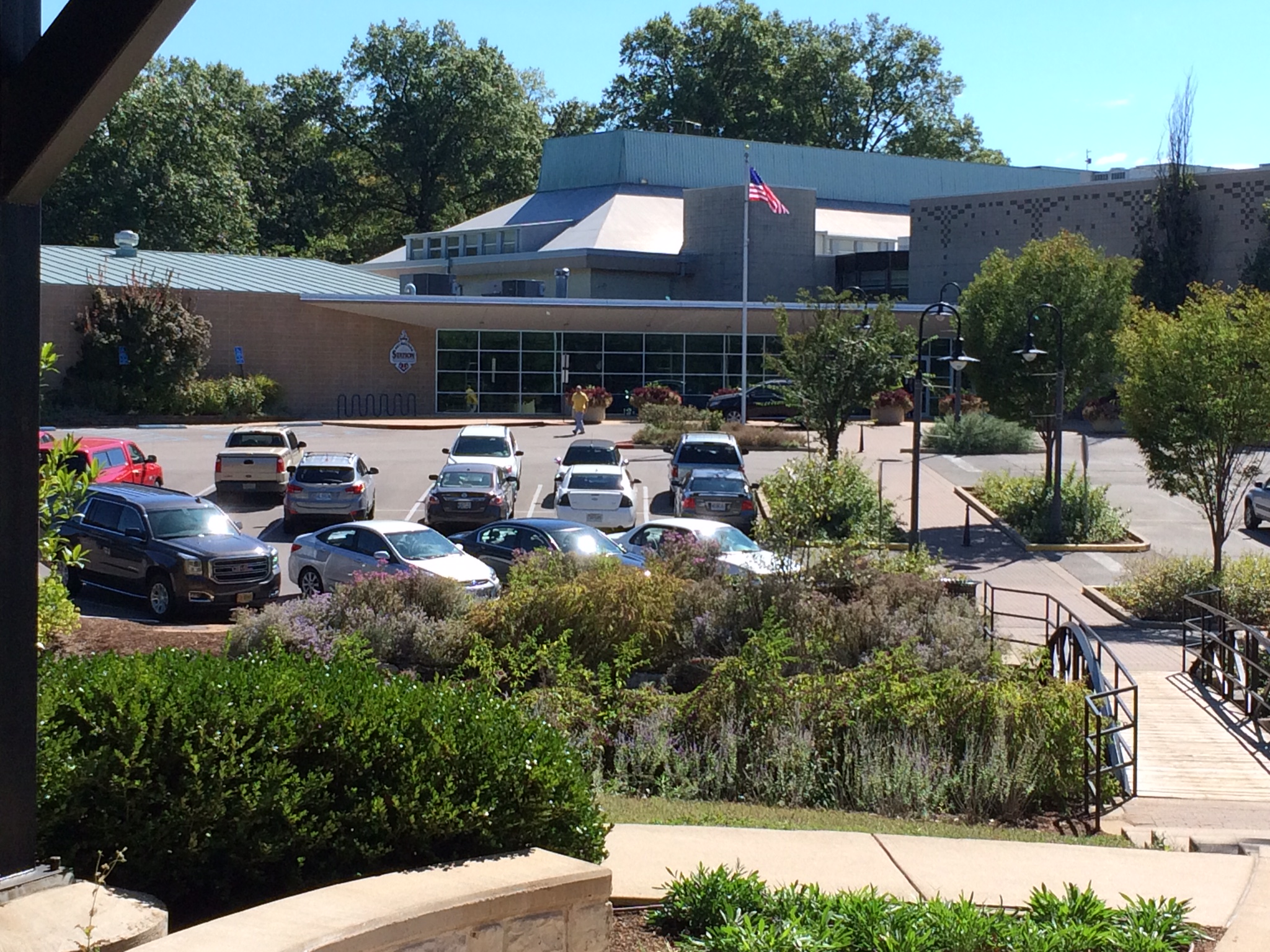 The Kirkwood Community Center from the park
All activities at:
Kirkwood Community Center
111 S. Geyer Rd, Kirkwood, MO 63122
The Kirkwood Community Center is located in a wonderful suburban location just a few miles west of St Louis. Most of the events will take place in the main gym—nearly 8000 sq ft with almost 4000 sq ft set aside for dancing. The center contains many meeting rooms and other facilities for us to use.
The real treat is the beautiful adjacent park. There are lots of great places in the park to jam, hangout or go for walks. Saturday in the park brought us an unexpected surprise—see the schedule section.
DIRECTIONS:
From the intersection of I-64 & I-270: Go south on I-270 4 miles to the second exit (Dougherty Ferry). Turn Left (east) onto Dougherty Ferry.
From the intersection of I-44 and I 270: Go North on I-270 2.5 mi to first exit (Dougherty Ferry). Turn Right (east) onto Dougherty Ferry.
Continue on Dougherty Ferry less than 1/2 mile to first light. Turn sharp Right (South) on N Ballas.
In 1/2 mi. there is a fork in the road—stay left and continue on W. Adams for more than 1 mile till you see the park and tennis courts on right. Turn Right on N Geyer. Go a short block to the Community Center (at 1st light). Turn right into the parking lot and continue around the Community Theater building to the big parking lot in the back across from the park.
And yes, you're welcome for the gorgeous, tree-lined approach to the weekend.

Meet Me in St Louis! May 25-28, 2018
WOW!!! What a Great Weekend that was!
Featuring:
Bands: Buddy System (Noah VanNorstrand and Julie Vallimont) and Uncle Farmer (Ben Schreiber and Michael Sokolovsky)
Callers: Will Mentor and Jim Hemphill - and more!
Download a flyer for Meet Me in St Louis.
Location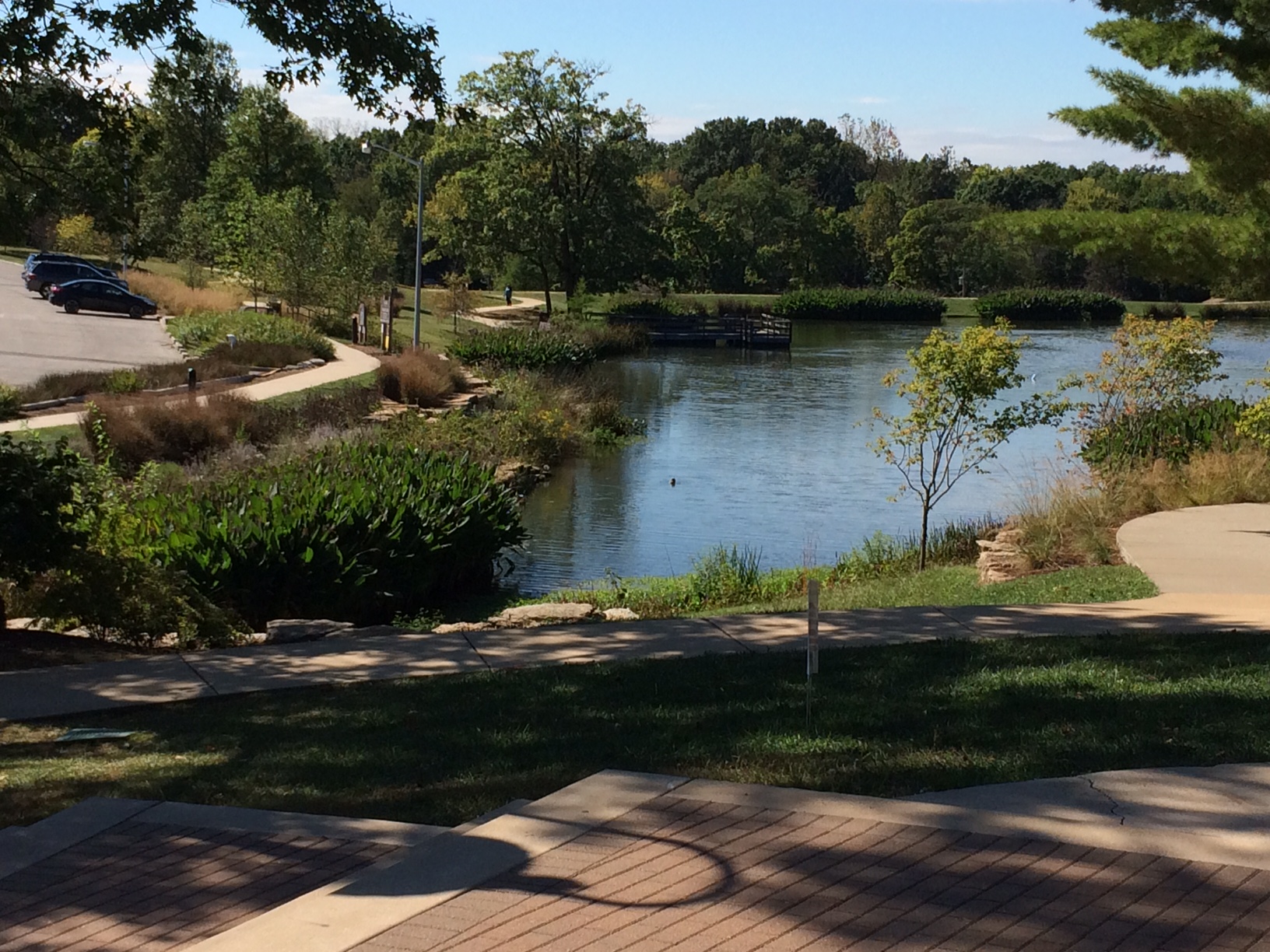 The park behind the Kirkwood Community Center
We will dance again in the beautiful St. Louis suburb of Kirkwood, at the Kirkwood Community Center. The center has a great wood floor and is fully air conditioned.
When not dancing, we can step outside and enjoy the adjacent park, or a stroll around the pond.
Date
Memorial Day Weekend, May 25-28, 2018
Includes:
Dances
Workshops
Jam Sessions
Join us on Facebook for the most current info
Childgrove Country Dancers - St Louis Contra

Hosts for visiting dancers wanted!

If you can host a dancer or two (or ten!) PLEASE let us know. Here's a Word doc (MMISL Host Questionnaire) with the information we need to know about you (how many beds or how much floorspace you have, whether you have pets, that sort of thing). Once you have filled it out, select the "Share" option under the File tab, then select "Email" and then either "Send as attachment" or "Send as pdf". The email address is This email address is being protected from spambots. You need JavaScript enabled to view it..
Important Details

Housing info
Options include:
Local home stay
Local hotels
If you want a local home stay, please see questionnaire below.
Local hotels:
Recommended (highest rated first)
Best Western Kirkwood Inn 1200 S Kirkwood Rd St. Louis, MO 63122 4 stars $126
Holiday Inn St Louis Sw - Route 66 10709 Watson Rd St. Louis, MO 63127 3.7 stars $95-99
Hampton Inn St. Louis/Sunset Hills 1580 S Kirkwood Rd St. Louis, MO 63127 3.5 stars $129-$139
Days Inn St. Louis - Lindbergh Boulevard 3654 S Lindbergh Blvd St. Louis, MO 63127 3.2 stars $71-84
Not recommended:
Econo Lodge Southwest

3730 S Lindbergh Blvd St. Louis, MO 63127 1.2 star
What to bring:
Instruments for jamming
Calling cards
Water bottle
Lots of friends.
For more info:
Housing— This email address is being protected from spambots. You need JavaScript enabled to view it.
Registration— This email address is being protected from spambots. You need JavaScript enabled to view it.
General Info— This email address is being protected from spambots. You need JavaScript enabled to view it.
Please limit communication to email. In special cases where that is not adequate, call Mac at 636-537-1643.
-----------------------------------------------
Questionnaire for requesting local host housing
Click here for Printable Questionnaire (PDF)
After you register, please either print the pdf, fill it out and give or send it to us, or copy the following questionnaire into an email message and email your answers to This email address is being protected from spambots. You need JavaScript enabled to view it.
1. How many people are in your party?
2. Are there any allergies that we need to work around?
3. Are any of the couples/friends/family members willing to share a bed?
4. Are you willing to share space with a same gender roommate?
5. Are you willing to share a larger communal room (living room or large area with floor space) with same or opposite gender guests?
6. If need be, can you bring your own air mattress, bedding, and towels?
7. Are you providing your own transportation?
-----------------------------------------------
If you can PROVIDE Housing, please let us know!
Hosts for visiting dancers wanted!

If you can host a dancer or two (or ten!) PLEASE let us know. Here's a Word doc (MMISL Host Questionnaire) with the information we need to know about you (how many beds or how much floorspace you have, whether you have pets, that sort of thing). Once you have filled it out, select the "Share" option under the File tab, then select "Email" and then either "Send as attachment" or "Send as pdf". The email address is This email address is being protected from spambots. You need JavaScript enabled to view it..
Subcategories