Waltz Parties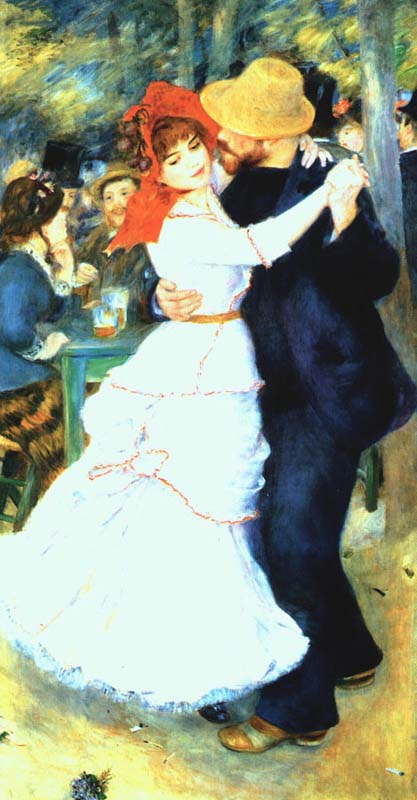 Join us once a month as we dance waltzes and other social dances in a beautiful setting. Each evening consists of a one-hour workshop followed by two hours of dancing to live music. About 2/3 of the dances are waltzes, with the others being a mix ofpolka, tango, schottisch, hambo or ragtime. For $10, you can enjoy a dance lesson, two hours of live music, and refreshments. No partner or experience is necessary. Please wear or bring soft soled shoes.
The dances are held at the Monday Club, 37 S. Maple, in Webster Groves. Here's a map.
6-7pm Attend a Workshop
Each month we offer a dance lesson focusing on one of these dance styles: waltz, polka, tango, schottisch, hambo or ragtime. See below for the workshop schedule.
7-9pm Dance to Live Music
For many years, the band was The Halcyon Light Orchestra, which consisted of three players, Martha Edwards on violin, Kristin Graham on keyboard, and Mike Brown on bass, plus guest artists. Guest artists included Justus Matthews, Tim Hirzel, Aileen Murphy, Roger Netherton, Paul Wexler, Ben Schreiber, Paul Ovaitt, Lisa Gilbert and Chis Voelker.
The current band is "Ragged Robin," named after a British flower that grows wild along the roads of England, the way Chicory does in America. For a long time, Billy Boyer and Martha Edwards played in a band called Chicory, so when the time came to name an English band, we went for Ragged Robin.
Upcoming Dances
July 10, 2022
Workshop: Waltz
Leader: Bob Green
August 13, 2022
Workshop: Waltz
Leader: Lauren Peckman or Bob Green
September 10, 2022
Workshop: Waltz
Leader: Lauren Peckman or Bob Green
October 15, 2022
Workshop: Waltz
Leader: Lauren Peckman or Bob Green
November 12, 2022
Workshop: Waltz
Leader: Lauren Peckman or Bob Green
December 10, 2022
Workshop: Waltz
Leader: Lauren Peckman or Bob Green