Location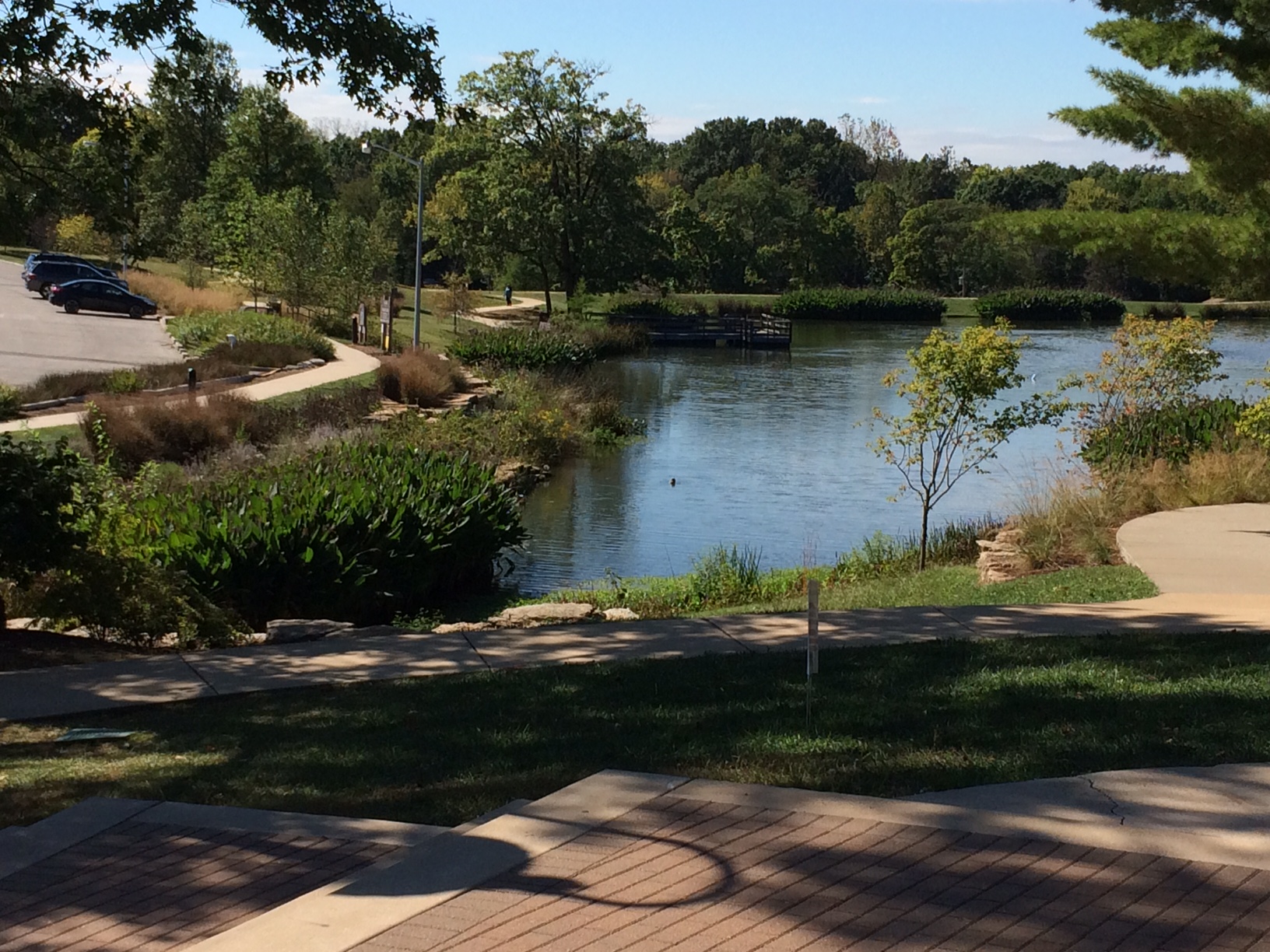 The park behind the Kirkwood Community Center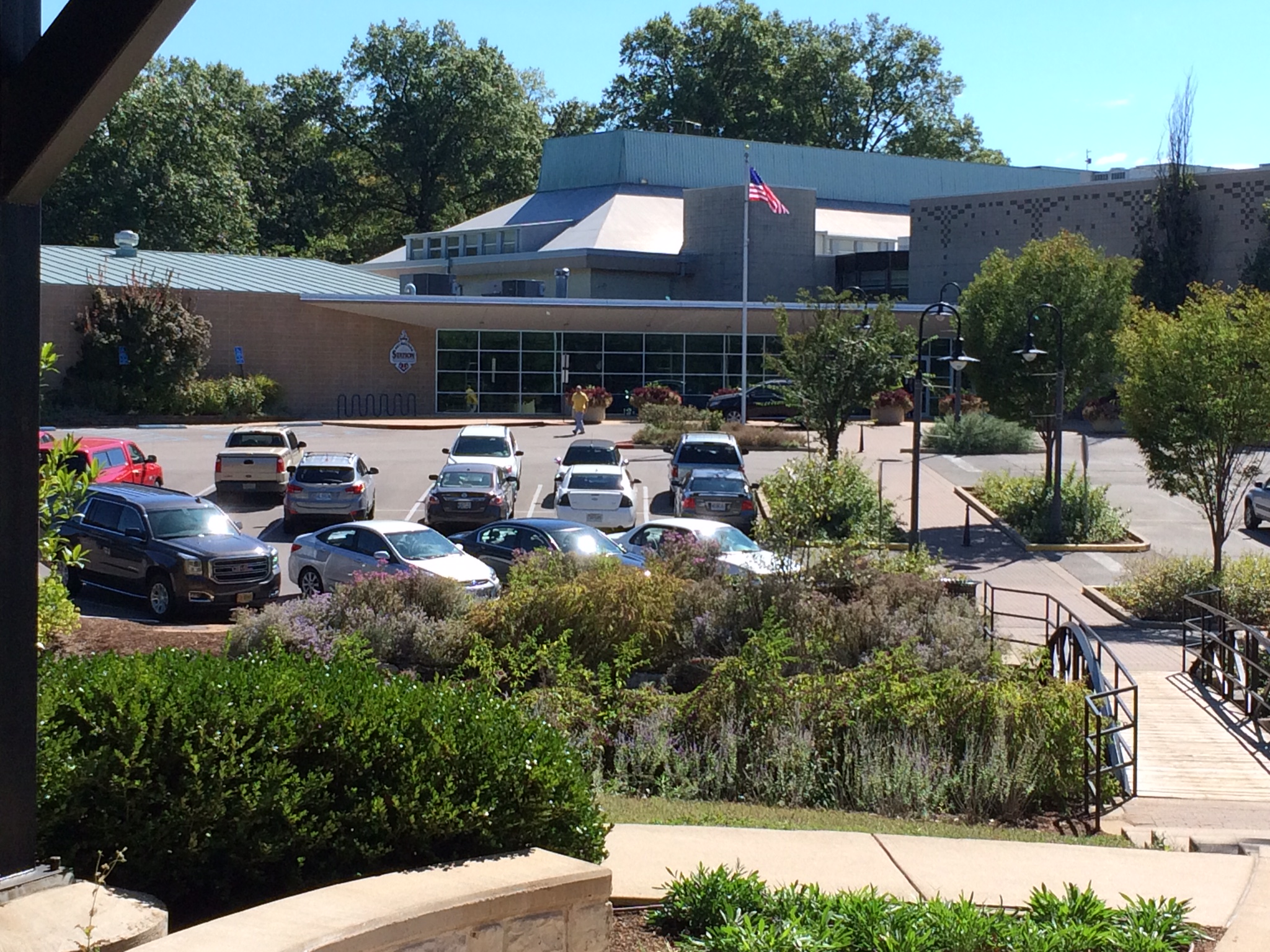 The Kirkwood Community Center from the park
All activities at:
Kirkwood Community Center
111 S. Geyer Rd, Kirkwood, MO 63122
The Kirkwood Community Center is located in a wonderful suburban location just a few miles west of St Louis. Most of the events will take place in the main gym—nearly 8000 sq ft with almost 4000 sq ft set aside for dancing. The center contains many meeting rooms and other facilities for us to use.
The real treat is the beautiful adjacent park. There are lots of great places in the park to jam, hangout or go for walks. Saturday in the park brought us an unexpected surprise—see the schedule section.
DIRECTIONS:
From the intersection of I-64 & I-270: Go south on I-270 4 miles to the second exit (Dougherty Ferry). Turn Left (east) onto Dougherty Ferry.
From the intersection of I-44 and I 270: Go North on I-270 2.5 mi to first exit (Dougherty Ferry). Turn Right (east) onto Dougherty Ferry.
Continue on Dougherty Ferry less than 1/2 mile to first light. Turn sharp Right (South) on N Ballas.
In 1/2 mi. there is a fork in the road—stay left and continue on W. Adams for more than 1 mile till you see the park and tennis courts on right. Turn Right on N Geyer. Go a short block to the Community Center (at 1st light). Turn right into the parking lot and continue around the Community Theater building to the big parking lot in the back across from the park.
And yes, you're welcome for the gorgeous, tree-lined approach to the weekend.