Meet Me in St Louis is starting again in 2023! We'll let you know more soon!
WE WILL BE IN TOUCH ABOUT RETURNING MONIES FOR REGISTRATION. IF YOU CAN AFFORD IT, PLEASE CONSIDER MAKING A DONATION TO CHILDGROVE - MANY OF OUR COSTS GO ON, EVEN IF WE CANCEL THE WEEKEND, AND WE WOULD LIKE TO MAKE AT LEAST PARTIAL PAYMENT TO OUR TALENTED CALLERS AND BAND MEMBERS.
Location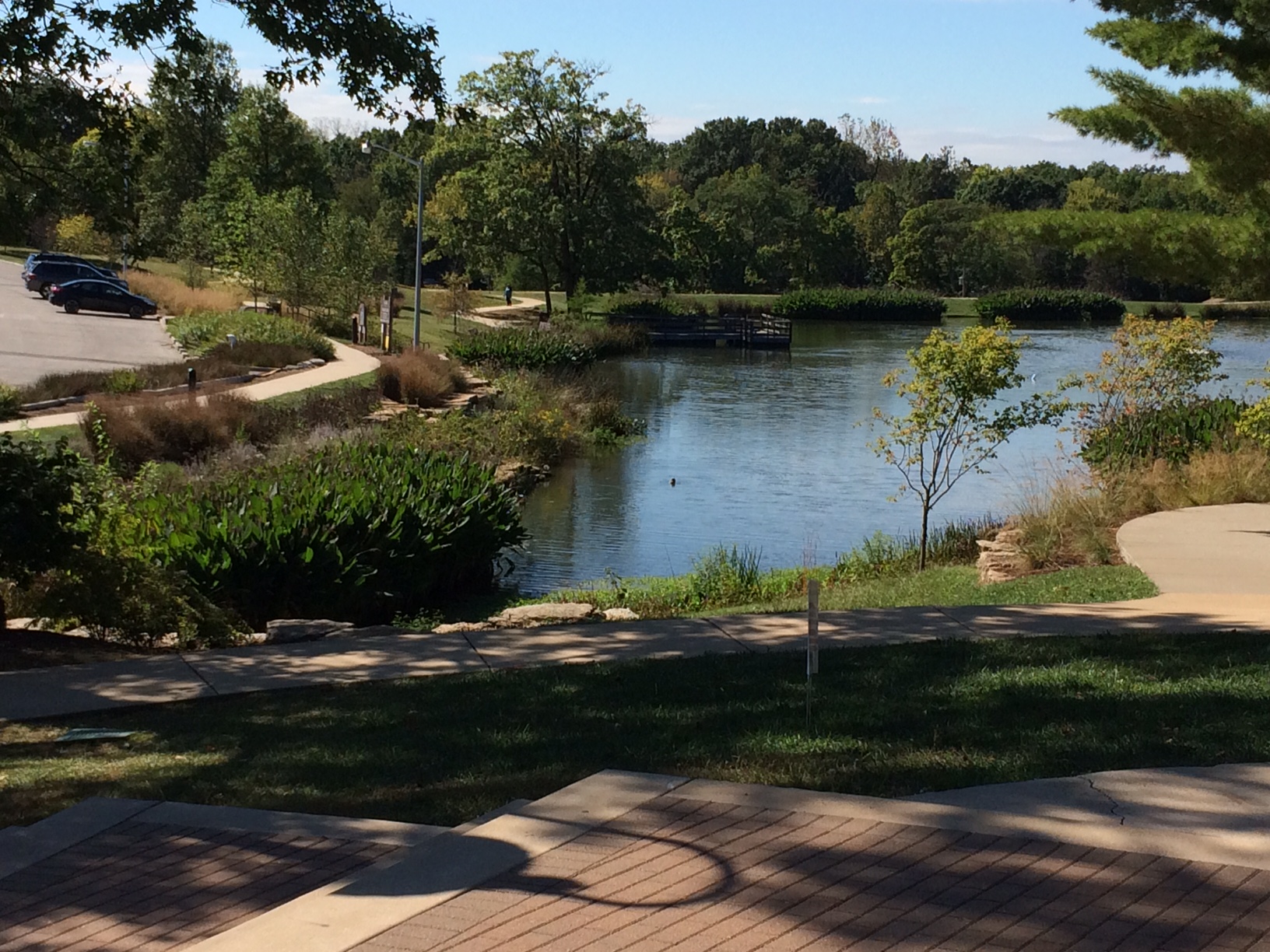 The park behind the Kirkwood Community Center
We danced, before the pandemic, in the beautiful St. Louis suburb of Kirkwood, at the Kirkwood Community Center at 111 South Geyer Road, Kirkwood, MO 63122. The center has a great wood floor and is fully air conditioned.
When not dancing, we would step outside and enjoy the adjacent park, or a stroll around the pond.
Date
Memorial Day Weekend
Registration
Register for the previous weekends online, or at the door for the weekend or for individual dances.
Full weekend - $90
Early Bird price until May 1 - $80
Student full price - $45
Children 9 & under - free
Friday night Contra $25
Saturday afternoon Contra $25
Saturday evening Contra $25
Sunday evening Contra $25
Monday farewell contra $15
Swing Dance Late-night $5
Blues Dance Late-night $5
All other workshops/special sessions $7
Need a discount? Ask us about volunteer discounts! Send a request email to Mary at This email address is being protected from spambots. You need JavaScript enabled to view it. to let her know you're interested and she'll let you know!
Hosts for visiting dancers wanted!

If you can host a dancer or two (or ten!) PLEASE let us know. Here's a Word doc (MMISL Host Questionnaire) with the information we need to know about you (how many beds or how much floorspace you have, whether you have pets, that sort of thing). Once you have filled it out, select the "Share" option under the File tab, then select "Email" and then either "Send as attachment" or "Send as pdf". The email address is This email address is being protected from spambots. You need JavaScript enabled to view it..
Have more questions?
Housing:

This email address is being protected from spambots. You need JavaScript enabled to view it.

. See Important Details page for housing options.
Registration:

This email address is being protected from spambots. You need JavaScript enabled to view it.

General Info:

This email address is being protected from spambots. You need JavaScript enabled to view it.
Join us on Facebook for the most current info
Childgrove Country Dancers - St Louis Contra

Financial assistance for this project has been provided by the
Missouri Arts Council, a state agency.